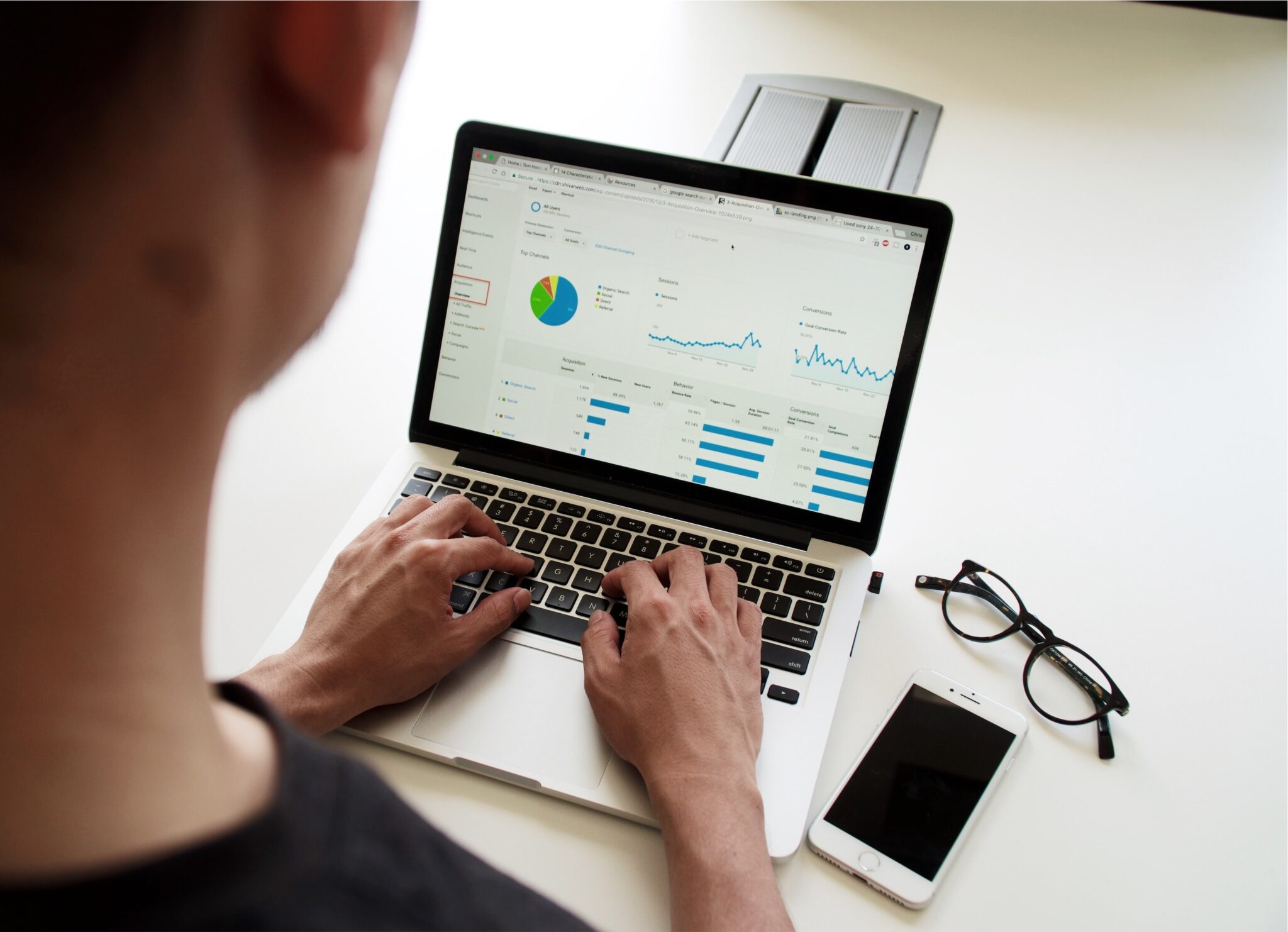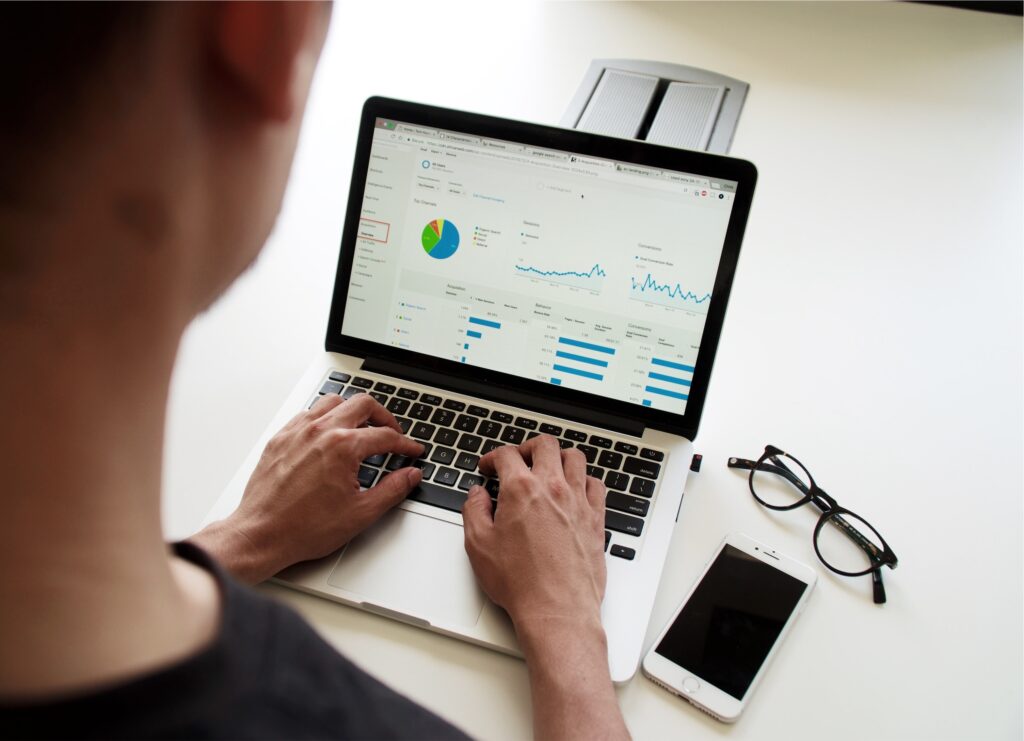 "Today, it's not about 'get the traffic' – it's about get the targeted and relevant traffic."
It is a great quote by Adam Audette (SEO Business Leader at BLEND360) and quite meaningful if you come to think of it.
What sounds better –
A hundred thousand visitors to your blog but only a hundred of them getting converted to customers/clients; or
Ten thousand visitors, but two hundred out of them are getting converted?
Of course, the second option is better.
Hence, one of the major goals of a content marketer is to conduct a content audit every quarter to ensure that you are not only getting traffic but refined traffic relevant to your niche and business.
Auditing content also ensures which content is performing, which is driving the most traffic, and which content is not performing at all.
In this article, we will mostly focus on doing a content audit to find the content that is best for repurposing.
What is a Content Audit?
Content audit means a systematic analysis of all your content assets. The process involves identifying, organizing, and assessing all the content on your website.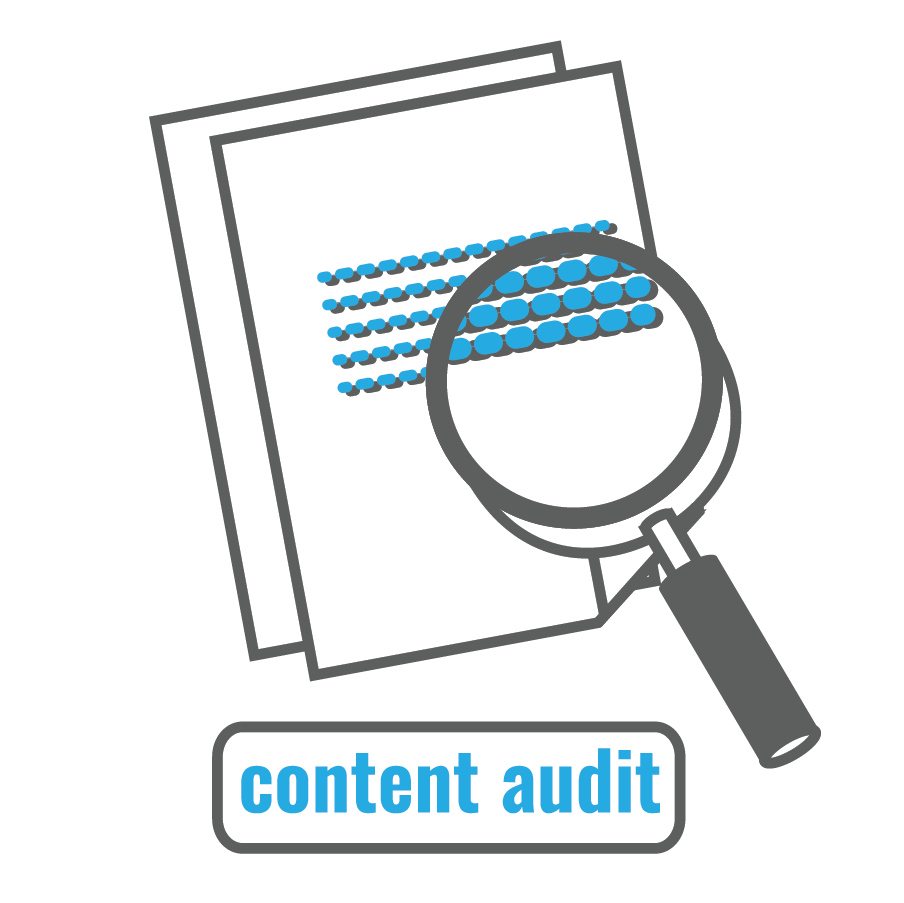 Many digital marketers often confuse content audit with SEO audit.
The fact is that both are quite different.
In the content audit, you only focus on the content assets of your website.
In the SEO audit, you focus on multiple metrics, such as the site's health, keywords in the content, backlink profile, etc.
What is Repurposing Content?
Let's also understand the concept of repurposing content.
Repurposing content stands for transforming your existing content into different formats or variations to publish on various platforms. Repurposing your content helps you drive more traffic from different channels by reusing the content you have already created and published.
Why is Content Audit Important for Repurposing Content?
Most content marketers focus on creating new content. Their goal is to target as many keywords as possible and build more assets. However, even after distribution, such content gets buried and is rarely ever reused or revisited.
One thing that most content creators ignore is the reusability of your existing content.
Semrush published a content marketing statistics report on their blog, where 51% of content marketers agreed that repurposing and updating your already published content can be an efficient content marketing strategy.
A content audit for repurposing your already existing content helps you figure out two important things:
Content that can be repurposed
The format in which the content can be repurposed
Usually, a content audit's primary purpose is to understand whether your content is aligned with your audience's needs. It also helps find content assets ideal for repurposing or an update.
When we audit content for repurposing, we also look into additional factors like how well the content can adapt to a particular format.
For instance, you cannot convert a how-to guide of 5000 words into a YouTube video of 20 minutes. So you have to make some adjustments and changes.
How to Do a Content Audit for Content Repurposing
Creating an Inventory of Your Content Assets
The first step of content audit for repurposing content is to create an inventory of your existing content. Gather all your existing content assets with their URLs in a Spreadsheet.
Now, you must document the following required information about each of your assets.
Title
Topic
Keywords
Word Count
Format
Medium
Target Audience
Stage in Buyer's Journey
CTA
Bounce Rate
Dwell Time
Number of Social Shares
Number of Conversions
Content is Evergreen or not
Tofu, Mofu, or Bofu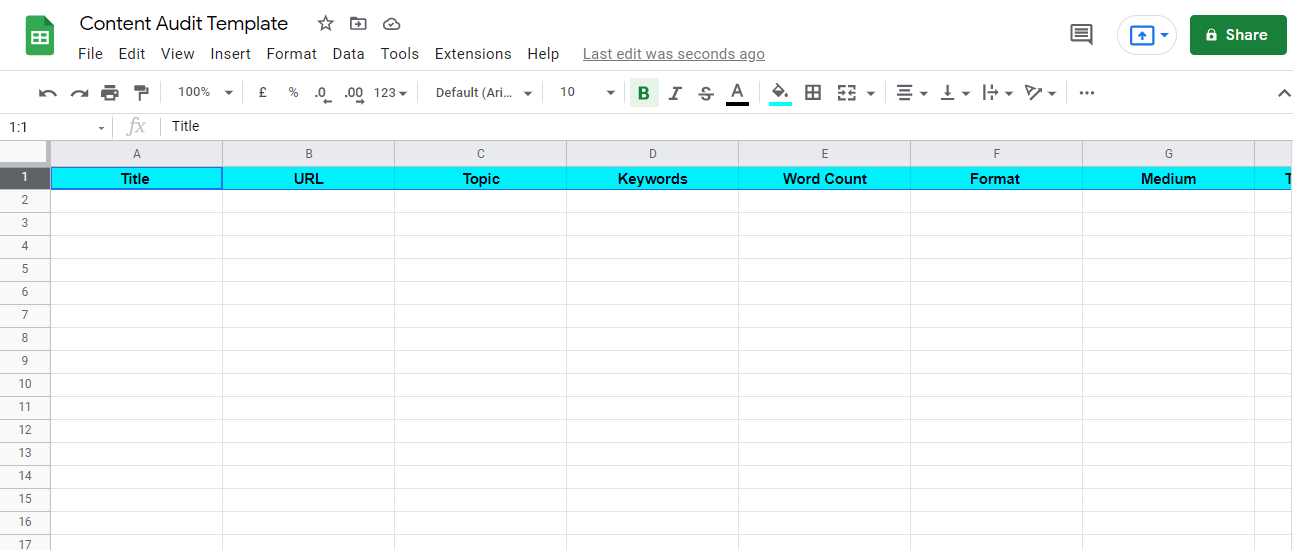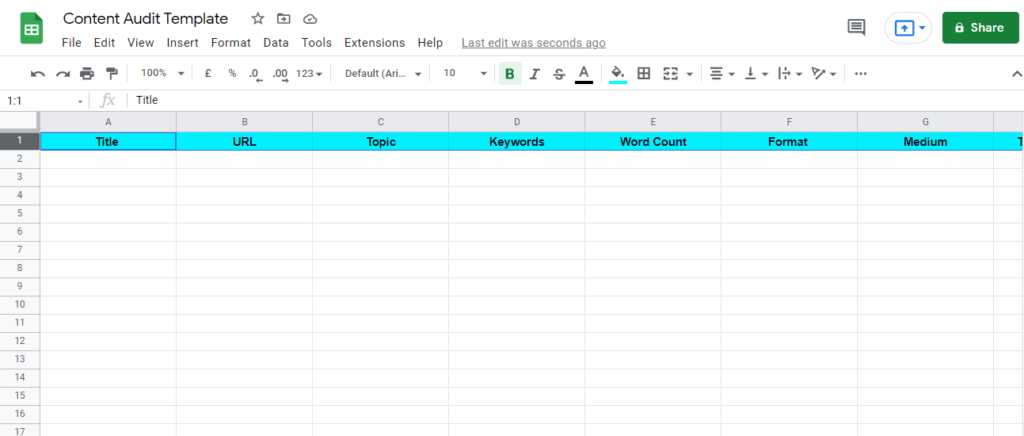 As the main purpose of our content audit is to find content for repurposing purposes, we need to focus most on metrics, such as social shares, conversions, and whether the content is evergreen or not.
You can use Google Analytics to gather data about your content assets, such as bounce time and dwell time.
You can also use content audit tools like Screaming Frog to find out word counts & URLs of all your content assets.
Picking Out the Content for Repurposing
Not all content assets are ideal for repurposing.
Therefore, you must carefully choose content assets that you want to repurpose.
Usually, a content asset that is good for repurposing has the following features:
Evergreen content
A good amount of social shares
High conversion rate
Easy to adapt into various formats
Keep the content assets that fulfill these requirements and discard others as they are not ideal candidates.
Categorize Your Content Assets
The next step is to categorize your assets. You must divide them into categories based on how they can be repurposed.
Remember that one content asset can be repurposed into multiple formats. For instance, you can repurpose a pillar post into a video course on YouTube and can also repurpose a segment of the same pillar post into an infographic.
You can use a content audit template like the one shown below.


Categorizing your content assets can help you create a complete plan for repurposing content.
Creating an Action Plan
Now that you have your content audit report, you can move to the final step.
The primary goal of a content audit is to come up with a feasible action plan that can fulfill your content marketing goals in the long run.
You must prioritize your tasks depending on your immediate requirements.
Create a list of tasks and assign relevant assets to them. You can also rank those assets based on your requirements and their priority.
Suppose your first priority is to start getting some tractions from YouTube. In this case, choose the content that can be repurposed into a video and put it in the priority #1 grid.
If your secondary goal is to create linkable assets, put relevant content assets into the priority #2 grid.
This strategy helps you achieve your immediate goals sooner without compromising your efforts for the long-term goal.
Content Audit Checklist
It is convenient to have a checklist while conducting the content audit.
A checklist helps you perform all necessary tasks in consecutive order without skipping any of them.
You can use this checklist from HubSpot to ensure that you are on the right track while running your content audit.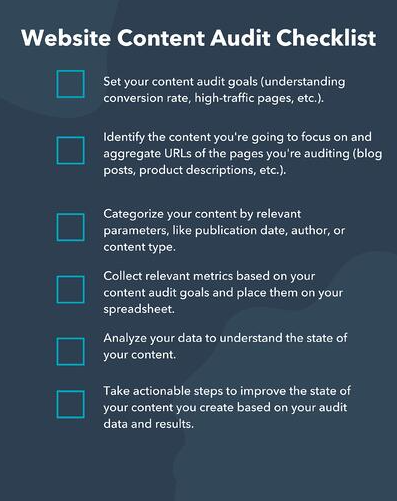 Some Final Words
Auditing your content for repurposing is the first step to achieving your content repurposing goals.
There are multiple tools that can assist you with the content audit of your website. You need to enter your domain, and they will analyze your content assets and categorize them based on various metrics. One such content audit tool is from Semrush that you can check.
Have you performed a content audit on your website yet? Which tool did you use, and what was your approach?
Let us know in the comments below.